Living World Carrot Shaped Mineral Stone
Product has been added to cart
Source of calcium
Helps trim teeth
keeps teeth healthy
Adds salt and minerals to regular diet
Net Wt. 55 g (2 oz)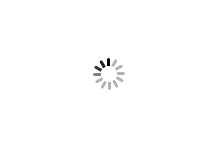 The Living World Carrot Shaped Mineral Stone for Small Animals 55 g (2 oz) is an excellent source of calcium and beneficial to small animal's on seed based diets.

In addition to the calcium benefits, chewing on the carrot shaped mineral stone will help keep your pet rodent's teeth healthy and trim. Living world mineral stone is safe to give along with your regular pet diet food for all small animals like; hamsters, rats, gerbils, guinea pigs, mice and rabbits.
Feeding guide:
Add the carrot mineral stone to your pet's habitat allowing them free access.
Use in addition to your pet's regular diet.
Have drinking water available at all times for your small animal.
North American Ingredients:
Calcium sulphate, oyster shell meal, calcium carbonate, calcium phosphate, salt and artificial colours
North America Guarantees Analysis:
| | |
| --- | --- |
| Calcium | min. 20 % |
| Phosphorous | min. 0.002% |
| Salt | min. 0.03% |
EU Ingredients:
Calcium sulphate, ground oyster shell, calcium carbonate, calcium phosphate, sodium chlorite
Contains EEC permitted colourant
EU Declaration: Typical Analysis
| | |
| --- | --- |
| Calcium | 200,000 mg/kg |
| Phosphorus | 200 mg/kg |
| Sodium Chloride | 300 mg/kg |