Living World Ferret Cozy Bed
Product has been added to cart
Durable Ferret Bed with nylon base
Removable mattress pad
Warm and cozy napping space
Colourful fabric design
Fully machine washable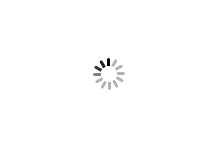 The Living World Ferret Cozy Bed is the perfect napping place for your ferret and a great addition to your Ferret habitat.
Your ferret will love this extremely comfortable napping spot. It's warm and comfy, with ultra-soft fleece padding to make those sweet dreams even sweeter. This machine washable bed is built durable, with a rugged nylon base and has a removable mattress pad. The outer exterior fabric is covered in colourful animal characters, making this a bright add-on for your Ferret.
Cozy Bed Dimensions: 30.5 cm x 25.4 cm x 14.3 cm (12"x 10"x 5?????????")
Installation Instructions:
Before adding the Cozy Bed to your ferret habitat, inspect your pet's cage for any signs of wear or damage.
Put the Cozy Bed on the floor of your ferret cage in an area away from its food, water and waste areas.
Regularly inspect your Ferret Cozy Bed for signs of wear and damage.
Cleaning Instructions:
Fully Machine Washable in cold water.
Do not use bleach.
Hang Bed and to Dry.