Living World Adjustable Collar and Leash for Hamsters
List Price:
$5.49
Our Price:
$4.49
You Save:
$1.00 (18%)
Product has been added to cart
Includes hamster lead and harness
Snag-proof, durable nylon
Custom slides to fit hamster perfectly
Keeps your hamster safe and won't excessively tighten if pulled
Quick release snap to remove harness with ease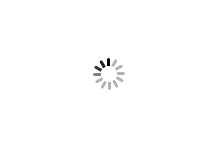 The Living World Adjustable Collar and Leash for Hamsters is a safe lead to use when exercising your hamster outside of its' cage.
The harness is made of comfortable and durable nylon material that's snag-proof and won't tighten around your hamster when scratched or snagged. The harness is equipped with adjustable slides, for a quick custom fit on your hamster and has a quick-release snap to remove it with ease. You can feel safe leading your hamster around to exercise, knowing that he can't go too far.
Instructions:
Gently place the smaller loop of the lead around the hamsters neck.
Carefully slide the rubber sleeve down until the collar portion fits around the hamster's neck (secure, but not too tight).
While you are supervising, let your hamster exercise.
You can either gently hold the leash while they exercise or allow it to trail behind them, so you can respond if they try to escape under a sofa or appliance.
Warning:
This hamster lead set can help prevent access to such hiding places, but don't use the leash to retrieve a hiding hamster.
A reluctant or scared hamster can usually free themselves from a collar because of their abundant loose skin.
Never tie your hamster to a fixed object and leave unsupervised on this lease at any time.
Inspect your collar and leach regularly for signs of damage or wear.