Living World Oval Slicker Brush for Small Animals
Product has been added to cart
Ridged brush grip for comfort
Flexible angled bristles to move easily through fur
Reduces matts
Stimulates skin
Promotes a healthy coat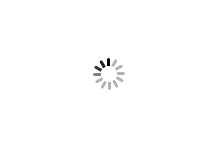 The Living World Oval Slicker Brush for Small Animals is an ideal grooming brush for maintaining your pet's fur.
Brushing your small animal regularly reduces shedding and prevents matting in their delicate coats. The brush grip is ridged, making it very comfortable to hold and easy to use. The bristles are angled and flexible, allowing for an easy grooming process that's effective and comfortable for your pet.
Weekly grooming will keep your pet's coat healthy and matt-free. Regular grooming helps build comfort and a bond with your pet, plus helps them get used to being handled by people.
Red grip and brushpad, Blue brushhead
6¾"x 3"x 1½"
Directions:
Gently brush your small pet's fur in the direction it grows.
Always be gentle.
Brush about once a week to maintain fur.
During periods of heavy shedding, frequency of brushing can increase.
Take note of specific trouble areas; behind the ears, under the legs and on the loins.