Living World Secure Water Bottle
List Price:
$9.99
Starting From:
$8.99
You Save:
$1.00 (10%)
Product has been added to cart
Closed watering system keeps out contaminants
Bottle made of durable plastic
Spout made of stainless steel
Easy clean up
Easy to install
Leak-proof design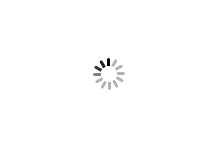 The Living World Secure Water Bottle is a durable, self-contained watering system for your small animal habitat.
Its unique design makes it easy to install in most enclosures and it is not noisy like some other water bottles. Once installed, the water spout is very secure, with a spring-loaded ball and O-ring that prevents liquid from leaking. The Living World Water Bottle is a closed water system, which helps keep out contaminants and keeps the water fresh longer. When taken apart, both the bottle and nozzle are easy to clean with warm water and soap. Be sure to rinse well and refill with fresh water before re-installing in small animal habitat. Refill with fresh water daily.
Living World Secure Water Bottle Sizes:
| | | |
| --- | --- | --- |
| Size | Dimensions | Capacity |
| Small | 17.8 cm x 8.9 cm x 5 cm (7"x 3½"x 2") | 150 mL (5 oz.) |
| Medium | 18.4 cm x 8.9 cm x 6.35 cm (7¼" x 3½" x 2½") | 250 mL (8 oz.) |
| Large | 23.5 cm x 10 cm x 7.6 cm (9¼"x 4"x 3") | 500 mL (16 oz.) |
| Extra-Large | 26.7 cm x 12.7 cm x 9.2 cm (10½"x 5"x 3?????????") | 1000 mL (34 oz.) |
Installation Instructions:
Securely attach bracket to habitat, keeping the water bottle in vertical position.
Make sure the spout is within reach of your pet, but not in the bedding.
Make sure bowls, bedding, etc do not lean against the spout, as they may push the spring loaded ball out of place and cause leakage.