Living World Clay-Cal Calcium Enriched Clay Supplement
Product has been added to cart
Ensures normal bird development
Helps maintain muscle function, nervous system and bones
Helps prevents blood clots and maintains cardiac function
Serves as digestive aid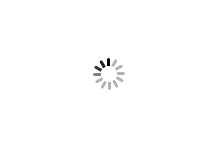 Living World Clay-Cal Calcium Enriched Clay Supplement offers birds the benefits of the natural consumption of soil or clay (geophagy).
Milled for pet birds, this calcium-rich supplement ensures normal development and aids to maintain bones, nervous system, muscle function, prevent blood clotting and cardiac issues. Seed only diets are low in calcium, so it's recommended to add a calcium supplement to your pet bird's diet. Living World Clay-Cal can also aid digestion by helping to neutralize pH levels and assist to bind toxins.
Living World Clay-Cal Calcium Enriched Clay Supplement Size:
500 g (1.1 lb.)
1 kg (2.2 lb.)
Dosage:
To supplement daily, sprinkle 1 teaspoon of Living World Clay-Cal onto your Bird's greens, vegetables or fruits.
Moist food will absorb the clay best, which aids in more of the supplement being consumed.
You can also mix up to 2 teaspoons with seeds or extruded pellets, or sprinkle a small quantity on the bottom of the cage.
Re-add the supplement a minimum of 3 times/week.
Replace supplement when it's soiled.
Living World Clay-Cal Calcium Enriched Clay Supplement Ingredients:
Bentonite (montmorillonite clay), Calcium carbonate, Charcoal
Guaranteed Analysis:
Calcium 7.5% (min), Calcium 8.0% (max)