Le Salon Essentials Dog Rotating Pin Comb
Product has been added to cart
Breaks up and helps remove mats
Rotating pins reduce snagging during brushing
For use in the general grooming of most dog breeds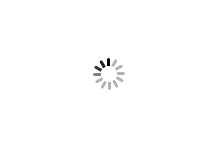 Le Salon Dog Essentials Rotating Pin Comb helps break up and remove mats.
With it's rotating pins, this grooming tool helps remove mats with a minimum of snags and tangles. The Rotating Pin Comb is suited for most dog breeds.
Le Salon Essentials Dog Grooming Products provide a full range of grooming tools and accessories for dogs. Choose from a wide variety of brushes, combs and grooming accessories in an assortment of styles and sizes. Groom pets regularly to ensure a healthy and trouble-free coat.
Le Salon Dog Essentials Rotating Pin Comb Specs
Colour: Red handle
Size: 21.5 cm x 3 cm (8 1/2" x 1 1/4")
Directions:
Lightly work the teeth of the comb into the undercoat, parallel to the skin.
Lift out shedding hair and mats.
The rotating pins reduce snagging during brushing.