List Price:
$29.99
Our Price:
$19.19
You Save:
$10.80 (36%)
Product has been added to cart
Prevents unsightly water conditions
Naturally filters sunlight in pond water
Contains natural peat extract
Provides fish with needed shade
Net Wt. 2 kg (4.4 lb)
Treats 1800 U.S. Gal. (4000 L)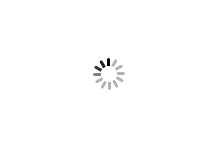 Laguna Peat Granules creates a nice amber tint in your pond that naturally filters out sunlight, providing your fish with needed shade. The tint also complements the rich colours in goldfish and koi.
It includes a gentle, natural-occurring anti-fungicide that helps prevent fungal infections on fish while lowering pH in alkaline ponds, creating ideal water conditions for your fish and plants.
TIP: Use the exhausted peat granules when potting acid-loving pond plants or simply scatter over your garden, as it makes great organic compost.
Directions for Use
Laguna Peat Granules work on the same principle as a tea bag. Place the mesh bag containing the peat wherever there is constant water flow in the pond. The bag will start to slowly release humic and tannic acids, providing a natural light filtering effect, while insuring optimum plant growth. Laguna peat granules will also help lower the ph in alkaline ponds and prevent fungal infections on fish.

We recommend replacing the peat granules every six to eight weeks. If you prefer darker water, we recommend doubling the dosage.