List Price
$25.99
Our Price
$20.79
Product has been added to cart
Prevents unsightly water conditions
Naturally filters sunlight in pond water
Contains natural peat extract
Provides fish with needed shade
Treats 3749 U.S. Gal (14190 L)
50mL per 400 US Gal (1500L)>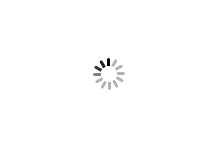 Laguna Liquid Peat creates a nice amber tint in your pond that naturally filters out sunlight, providing your fish with needed shade. The tint also complements the rich colours in goldfish and koi.
It includes a natural peat extract which contains a gentle, natural-occurring anti-fungicide that helps prevent fungal infections on fish while lowering pH in alkaline ponds, creating ideal water conditions for your fish and plants.
Dosage
Use 50 mL per 400 U.S. gal. (1,500 L / 330 Imp. gal.) of pond water. Use the doser cap provided for an accurate measurement. It is recommended to dilute the dose in 3.78 L (1 U.S. gal / 0.83 Imp. gal.) of pond water.
Evenly distribute the diluted product around the inside perimeter of the pond. For treatment of ornamental garden ponds only. For pond water treatment only.