Laguna Bio Sludge Control
Product has been added to cart
Naturally breaks down solid organics and pond sludge
Instantly activated when added to pond water
Safe for fish and plants
Benefits entire pond environment
50 mL per 265 US gal./1,000 L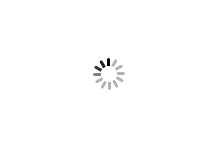 Laguna Bio Sludge Control is specifically formulated to break down organic solids and pond sludge. This includes leaves, fish waste, excess food, etc. We recommend using Bio Sludge Control when your perform a water change in order to replenish the beneficial bacteria within your pond.
Dosage
Shake well before using.
Use 50 mL per 265 U.S. gal. of pond water (1,000 liters / 220 Imp. gal.). Use the doser cap provided for an accurate measurement.
For new ponds filled with tap water, be sure that any chlorine is removed prior to adding the dose.
For pond water treatment only.
Store in a cool, dry place.
Keep Away From Children.
For optimal performance, it is advisable that any UV Sterilizer's be turned off for 12 hours after dosage.
| | |
| --- | --- |
| 473 ml (16 oz) Bottle | Treats 2500 U.S. Gal. (9460 L) |
| 2 L (2.1 qt) Bottle | Treats 10566 U.S. Gal. (40000 L) |