Laguna Barley Straw Pellets
Product has been added to cart
Made in Canada
Naturally manages unsightly pond water problems year round
Convenient and effective slow release pellet
Natural pellets support plant growth
Fish and plant friendly
Lasts for 3 months
Treats 1250 U.S. Gal (4732 L)
1lb per 500 US Gal (1893L)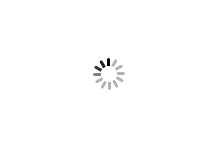 Laguna Barley Straw Pellets are a natural way to maintain a health pond environment. These pellets have been processed into a convenient and effective slow release form that, when placed in an area of the pond where there is steady water flow, will slowly degrade. This will release naturally occurring enzymes and prevent unsightly water conditions all season long. Reusable media bag included.
Directions for Use
Place the pellets in the included media bag at a rate of 1 lb (0.45 kg) per 500 U.S Gal. (1893 L) of water. Float the bag in the centre of your pond, or in an area where there is water flow; this will carry the secreted enzymes to all areas within your pond. There may be a slight yellow tinting to the water. This will disappear over time.
At water temperatures below 50°F (10°C), it generally takes 6-8 weeks for full effectiveness or 1-2 weeks when the water temperature is 68°F (20°C) or above. Do not dose very dirty ponds stocked with fish when the temperature is high.
For maximum effectiveness, replace pellets every three months.