Laguna Waterfall Foam - Black
Product has been added to cart
Moisture-cured sealant - Used to fill, seal, and bond
Water-resistant and UV-resistant
Includes nozzle adaptor - Reaches into tight spaces
Dries tack-free in about 5 minutes - Cures in 24 hours
Can be sanded or trimmed after curing
Naturally blends in with the pond setting
Bonds rocks to spillways
Directs water over the falls
Fish safe when dried
Ideal when air temperature is 18°C to 27°C (65°F to 80°F)
Net Weight 340 g (12oz) (300mL)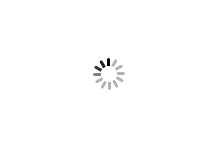 Laguna Waterfall Foam is a moisture-cured sealant ideal for bonding rocks to spillways and direct water. This quick-acting foam dries tack-free in approximately 5 minutes and cures 12 to 24 hours, which can be sanded or trimmed after it is cured. This product also naturally blends in the pond setting and is fish-safe & UV-protected. So after its use, you can barely notice it!
Directions
Extremely flammable during dispensing. Read dangers and cautions carefully.
Wear protective glasses, nitrile gloves and clothing that protects exposed skin. Use only in a well ventilated area.
Optimal temperature for use is between 65-80°F (18-27°C). Clean grease/oil off surfaces to be bonded. Cover surrounding surfaces.
Shake well. Screw nozzle adapter onto valve stem, take care not to activate valve.
With valve end of can down, slowly press trigger to dispense foam.
Fill cavity only 1/3 full to allow for expansion. For cavities greater than 3" (75 mm) diameter, moisten substrate before applying.
Dries fully tack-free in 5 min, cuttable in 1 hr, cures in 12-24 hrs. Do not disturb uncured foam.
Uncured foam may be removed with acetone. Cured foam must be removed mechanically.
Cured foam can be trimmed or sanded. Cured foam exposed to sunlight must be cover