Laguna Phos-X Phosphate Remover
List Price:
$39.99
Starting From:
$26.39
You Save:
$13.60 (34%)
Product has been added to cart
Quickly reduces phosphates in your pond
Creates crystal clear water
Safe for fish and plants
Reduces pond maintenance
Makes a great biological filter media when exhausted
Volume: 0.4 L per pack - Available in packs of 2 or 4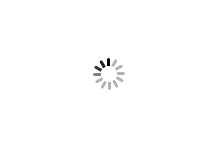 Laguna Phos-X Phosphate Remover absorbs and traps phosphates, nitrites, and nitrates, which are the compounds that contribute to poor water conditions and foul smell. This water treatment is safe for fish and plants, and will provide you with crystal clear water without the tedious maintenance.
Directions for use: Simply place Phos-X in the filter or wherever water will circulate through the mesh bag. Replace after 3 months or when algae starts to reappear. For best results, start using Phos-X in early spring.