List Price:
$37.49
Our Price:
$23.99
You Save:
$13.50 (36%)
Product has been added to cart
Encouranges and protects beneficial bacteria
Maintains biological balance
Unique cermaic structures - For bacteria living in micro-tunnels
Naturally eliminates ammonia and nitrite
Promotes clean, clear, sludge-free pond
Tests show BioMax holds 400% more than plastic biological media
1530m²/litre of surface area per case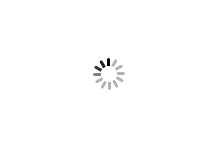 Laguna BioMax Media is a biological filter media that fosters beneficial bacteria growth that live in the micro-tunnels and micro-cavities of the unique ceramic structure. These beneficial bacterias will naturally eliminate ammonia and nitrite, which are toxic compounds from pond inhabitants. Thus it is important to have a lot of space for these bacteria colonies to thrive. Tests have shown that BioMax can held over 400% more than a plastice ball biological media!