Laguna Pressure-Flo Filters
Product has been added to cart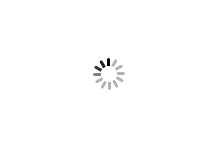 Laguna Pressure-Flo integrates a 3-step filtration system to guarantee the elimination of green water and algae. It includes the essential mechanical and biological filtration, but it is the integration of UV Sterilization that makes this filter unique.
As the last and final stage of filtration, water circulates a UV-C Lamp, which inhibits the growth of single-celled algae organisms resulting in clean, green-free water. Not to mention the revolutionary backwash system allowing you to effectively clean the filter media in your filter without opening the canister. Needless to say, this pressure filter reduces maintenance and guarantees clean, green-free pond water.
The new models offer many improvements, including the following:
Redesigned and strengthened handles and diverter valves
Ergonomic grip on cleaning handles
Re-shaped diverter valves that are larger to work with the cleaning indicator system and facilitate an easier Backwash Cleaning System process
Improvements to UVC-Head to simplify annual UV bulb maintenance
Mechanical filter pads are 10x stronger than previous pads
UV bulbs are larger and more powerful
Usage of Bio-Lava rock filter media enhances biological filtration & increase surface area for beneficial bacteria growth
The Laguna Pressure-Flo Filters are easy to install, maintain, and clean. They can be installed in ground or above ground. Designed to work with a solids handling pump. Available in four different models - 1000, 2000, 3000, and 4000.