KONG Air Dog Squeaker Stick with Rope
Product has been added to cart
Erratic bounce pattern for loads of fun
Perfect for fetch
Comes with a squeaker to entice play
Rope for easy throwing, tugging and flossing
Non-abrasive tennis material will not wear down your dog's teeth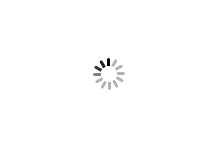 The KONG AirDog Squeaker Stick with Rope is a combination of three classics; rope, squeakers, and the tennis ball, making an instantly recognizable, stick shaped fetch toy.
The durable, non-scratch felt of the AirDog Stick will not wear down your dog's teeth and the rope makes it easy to pick up and toss. The rope makes it a fun tug toy and at the same time acts as a flosser for your dogs teeth as he plays.
KONG Toys set the standard for rubber pet toys in performance and durability. KONG toys are used as therapeutic tools for preventing boredom, separation anxiety and other dog behavioural issues. Treats and food can be stuffed in KONG toys to keep your dog occupied, content, and out of trouble for hours.
Warnings:
For supervised use only.
Check toy frequently for damages, or torn pieces.
Replace toy if damaged.
This is not a chew toy.