K&H Outdoor Heated Kitty House
Product has been added to cart
Great for indoor & outdoor cats
Thermostatically controlled - safe and energy efficient
Two exit doors - easy escape in times of danger
Made with durable, waterproof nylon material
Easy to assemble - no tools required
Comes with a 1-year warranty
Exterior measures 56 cm x 48 cm x 43 cm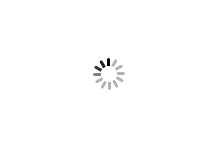 The K&H Outdoor Heated Kitty House is great for any cat that likes to spend time outdoors. Complete with a removable heated floor, the house is energy efficient and it stays nice and warm during those long, cold winter months. The temperature is controlled thermostatically so it matches your cat's body temperature and does not overheat.
Made of a 600 denier nylon with vinyl backing, the house is waterproof and can be used virtually anywhere inside or outside near an electrical outlet (it's great for garages, porches, and barns). There is an exit on both sides to ensure that your cat does not get trapped by predators. The roof also extends out over both doors to keep cats warm and dry.
With its velcro-style walls and a roof that zips on and off, it is simple to set up and take down and no tools are required. Each K&H Outdoor Heated Kitty House comes with a 1-year warranty. The exterior measures 56cm x 48cm x 43cm (22" x 19" x 17") and the interior measures 42cm x 33cm x 41cm (16.5" x 13" x 16").