K&H Outdoor Heated Kitty Camper
Product has been added to cart
Thermostatically-controlled to match cat's body temperature
Can be used inside or outside - great for porches, basements & garages
Safe and energy efficient
Cozy micro-fleece fabric inside
Over-sized peek holes for cats to keep watch
Comes with 1-year warranty
Measures 33 cm x 45.7 cm x 25.4 cm (13" x 18" x 10")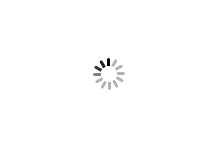 The K&H Outdoor Heated Kitty Camper is a private and comfortable hideout for cats of all shapes and sizes. All you have to do is plug it in and the thermostatically-controlled heater will automatically match your cat's body temperature. This Kitty Camper is safe and energy efficient and can be used both inside and outside (i.e. garages, basements, barns, porches).
With over-sized peek holes, your cat can easily keep an eye on what is going on outside while staying safe and warm inside this camper. The inside of this hideout is covered with a soft micro-fleece fabric and the underside has a non-slip material to keep it in place.
Measures 13 cm x 45.7 cm x 25.4 cm (13" x 18" x 10") and weighs approximately 2 lbs. The cords measures approximately 1.7 m (68"). It comes with a one-year limited warranty.