KAYTEE Silent Spinner Wheel - Mini
Product has been added to cart
Specially designed for quiet spinning
Encourages exercise in small animals
Ideal for dwarf hamsters, mice, or other similar sized small animals
Safe and comfortable running surface
Easily attaches to cage or can stand alone
Available in assorted colours (Please allow us to select for you.)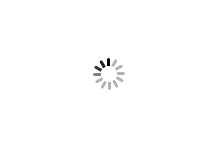 The KAYTEE Silent Spinner Wheel Mini is a 11.4 cm (4.5") diameter small animal workout wheel, designed to spin with minimal noise.
Built with a patented ball bearing technology, the Silent Spinner Wheel turns quietly while your small animal exercises. This is the perfect exercise and activity tool for dwarf hamsters and mice.
The wheel can either be free-standing within the habitat or can easily be installed by attaching it directly to the wire cage. Your small animal will have so much fun and you won't be kept up with a squeaky wheel. The Silent Spinner Wheel is safe and comfortable for your pet, with a high quality plastic running surface that won't harm their feet. The entire unit measures 15 cm x 12.7 cm x 8.25 cm (6"x 5"x 3.25").