Product has been added to cart
Fun and enriching way to give hay treats
Easy to use and set up
Can be used as a ball, on a stand, or mounted to the cage
Keeps hay treats from being soiled
Reduces wasted hay and alfalfa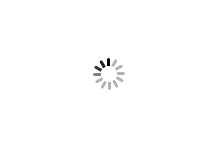 The KAYTEE Rollin' the Hay is a spinning hay and alfalfa dispenser for rabbits, guinea pigs, and chinchillas.
Your pet will have a ton of fun and get nutritional treats at the same time. The dispenser is easy to use and very versatile. It can simply be used as is - just fill the ball with hay and alfalfa and let your pet play and eat from the filled ball in its habitat. The dispenser ball can also be hung on the wire cage, or can be left on its stand (included) for rolling and spinning fun.
Rollin' the Hay keeps your pet's hay and alfalfa in the ball and off the litter and bedding where it can become contaminated. This way, hay treats stay fresh longer and don't have to be wasted.
Set up and loading is easy and so is clean-up. Give your pet Rollin' the Hay for an enriching and fun way to have hay treats.
Size: 14 cm x 15 cm x 18.4 cm (5.5"x 5.5"x 7.25")
Directions:
Filling the Ball:
Pop dispenser open
Fill with hay or alfalfa
Lock the door shut
Play Options:
Put ball in cage
Put ball on included stand
Hang stand and ball from cage wall