Product has been added to cart
Gently calms & relaxes dogs
Can be administered like a treat
Eases symptoms of anxiety
Helps reduce symptoms brought on by external stressors
Can be used daily for prolonged periods of time
Vet recommended
Net content: 30 chews per bag (120 g - approx. 1 month's supply)
Made in the U.S.A.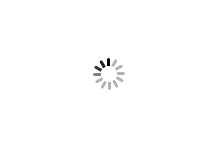 K-10+ Calming Chewables are intended for dogs that are exposed to environmental stressors and are not able to adapt to them. Some stressors may include: trips to the vet or groomer, fireworks displays, thunderstorms, and long car rides. When dogs are not able to adapt to these stressors, some of the symptoms shown may include excessive barking, abnormal urine marking, separation anxiety, nervousness, trembling and shaking, and destructive or aggressive behaviour.
Although each dog will interact with external stressors differently, these calming chews will gently relax your dog without making him feel drowsy. There are small calming strips that dissolve quickly in your dog's mouth and act fast to provide optimal absorption and efficiency. They are very easy and safe to use on a prolonged daily basis. Simply feed each chew as you would feed a treat to your dog. They contain real yogurt and natural chicken flavour to make it more like a tasty treat for your dog. They do not contain additives, artificial flavours, colours, preservatives, or fillers. They are also free of corn, wheat, soy, gelatin, xanthan gum, guar gum, and gum arabic. Vet recommended. Net content is 30 chews (120 g) per bag, which will last approximately one month depending on the size of your dog. Made in the U.S.A.
Dosage Information
| | |
| --- | --- |
| Dog Weight | Daily Dosage |
| Up to 10 lbs. | 1/2 chew |
| 11 - 50 lbs. | 1 chew |
| Over 50 lbs. | 2 chews |
Feed chews as you would one of your dog's treats.
Caution: Safe use in pregnant dogs or dogs intended for breeding has not been proven. Contact a veterinarian and stop administration of supplement if dog's condition worsens or does not improve.
Warnings: This supplement is intended for dogs only. Keep out of reach of children and animals. In case of accidental overdose, contact a health professional immediately.
Active Ingredients Per 1g Package:
| | |
| --- | --- |
| *FlavoCol | 60 mg |
| Niacin (Vitamin B3) | 13 mg |
| L-Theanine | 10 mg |
| Chamomile Powder | 10 mg |
| Thiamine (Vitamin B1) | 6 mg |
| Pyridoxine (Vitamin B6) | 1 mg |
| Vitamin B12 | 2.4 mcg |
*FlavCol is a proprietary blend of Flavonoid and Colostrum
Inactive Ingredients
Dried Whey, Glycerin, Lactic Acid, Lecithin, Maltodextrin, Mixed Tocopherols, Natural Chicken Flavor, Potato Flour, Potato Starch, Rosemary, Salt, Soybean Oil, Sorbic Acid, Spirulina, Tapioca Starch and Yogurt Powder