Product has been added to cart
Easy to administer by dosing in water or directly into the mouth
A gentle, safer alternative to most wormers
Also helps prevent worm infestations by reducing susceptibility
Covers Tapeworms, hookworms, roundworms, pinworms, threadworms, bots, and flukeworms
No chemicals - 100% natural
15 mL bottle with dropper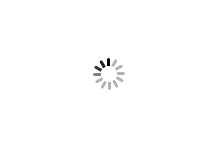 HomeoPet WRM Clear is formulated to remove hook, round, and tapeworms. This remedy may also be used for prevention by reducing susceptibility to infestations, or for recovery from worm effect and detoxify from effects of conventional products.
Dosage
Dogs & Cats
Under 20 lbs/10 kg, 5 drops; 21-60 lbs/ 10-30 kg, 10 drops; 61-100 lbs/ 30-45 kg, 15 drops; over 100 lbs/45 kg, 20 drops. For treatment to remove worms, dose 3 times daily for 14 days. For prevention of worms, dose 3 times daily for 7 days only, repeat every 60 days. Prevention dosing is recommended. For persistent infestation, one dose daily for 30 days. Can be used alongside conventional & herbal wormers with no danger of interaction due to the products low molecular profile as a homeopathic. Always seek advice to remove the source of infection, e.g. with tapeworms, fleas may be the carrier acting as a reservoir.
Pets Under 1 lb: 2 drops in the drinking water 3 times daily.
Birds
Add 2 drops to at least 8 oz. of drinking water daily.
Small Animals
Small animals include rabbits, ferrets, hamsters, and pot bellied pigs can be dosed by weight as for cats and dogs in previous section.
Nat mur, Nat phos, Sulphur 6x, Arsenicum alb, Nux vom 8x, Calc carb, Ferrum phos, Silica terra 12x, Chenopodium anth, Filix mas, Granatum, Kamala 3x, 3c, Cina, Spigelia anth, Teucrium mar, Thymol 4x, Cucurbita pepo 2x, 4x, Triticum 3x, Naphthaline 5c in 20% USP alc. in purified water.