Product has been added to cart
Cleans the system of all the toxins that build up in the body and decrease liver and kidney functions which results in pets looking and acting less healthy
These toxins come from a variety of areas, including spot on treatments, yard sprays, house sprays, air fresheners, environmental elements, wormers, shampoos and preservatives in foods
Relieves strain on various body systems and may help improve liver, kidney, immunity, urinary, metabolic, digestive, circulatory, and blood conditions
100% Natural
15 mL bottle with dropper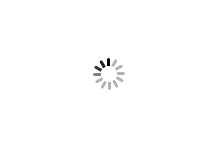 Homeo Pet Cleanz - Detox Drops are a homeopathic remedy for the removal of unwanted environmental toxins from organs to improve energy levels and overall health and well being.
Dosage:
Dogs/Cats under 20 lbs/10 kg, 5 drops; 21-60 lbs/ 10-30 kg, 10 drops; 61-100 lbs/30-45 kg, 15 drops; over 100 lbs/45 kg, 20 drops.
Treatment: Twice daily for 21 days, repeat every 3 months.
Pets Under 1 lb: 2 drops in the drinking water twice daily.
Berberis Vulgaris, Carduus Marianus, Chelidonium Majus, Dioscorea, Leptandra Virginica, Solidago Virgaurea, Taraxacum 4x, Astragalus Menziesii, Ceanothus Americanus, Cheonanthus Virginica, Dolichos, Equisetum Hyemale, Sulphur 6x, Lycopodium, Nux Vomica 8x, Cactus Grandiflorus, Cantharis, Carbo Vegetabilis 12x in 20% USP alc. in purified water.