Holistic Blend Natural Wormer
List Price:
$22.99
Our Price:
$20.69
You Save:
$2.30 (10%)
Product has been added to cart
Natural alternative for eliminating worms and other parasites
Natural, homeopathic remedy that effectively kills and expels worms and parasites
Treats roundworm, tapeworms, hookworms, pinworms, blood flukes and intestinal parasites
For dogs and cats 6 months of age and older
30 capsules per bottle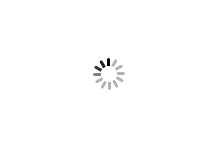 Holistic Blend Natural Wormer is a dewormer that contains only all natural ingredients.

Feeding Guide
Instructions
Should be taken on an empty stomach before breakfast for:
1st Treatment: 7 days on - to kill and expel live adult worms
2nd Treatment: 7 days off - to allow any implanted eggs to hatch
3rd Treatment: 7 days on - to kill off and expel newly hatched worms
Dosage
Cats & puppies: 1 capsule per day
Adult dog under 100 lbs (45.5 kg): 2 capsules per day
Adult dog over 100 lbs: 3 capsules per day

Capsules may be pulled apart to mix with a very small amount of wet food if necessary.
Betel nut, polyporus mylittae, pumpkin seeds, garlic powder, wormwood, rhizoma rhei, mint leaves, cloves, walnut and cellulose.