Hari Rustic Treasure Woven Ball Bird Toy
List Price:
$11.99
Our Price:
$9.99
You Save:
$2.00 (17%)
Product has been added to cart
Encourages natural foraging & preening behaviours in large birds
Helps prevent anxiety by providing mental & physical stimulation
Handmade with renewable, environmentally-friendly materials
Safe & non-toxic for birds
Attachment link is free of lead and zinc
Suitable for large & extra large hookbills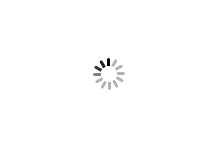 The Hari Rustic Treasure Woven Ball will provide mental and physical stimulation and will help prevent negative behaviours caused by anxiety and boredom. This large woven ball is handmade with environmentally-friendly, renewable materials such as natural abaca and palm leaves. The design of this toy will promote your bird's natural foraging and preening behaviours and keep her busy for hours on end.
Available in one size only. Suitable for large and extra large hookbill birds. The link that attaches the toy to your bird's cage is nickel-plated, making it non-toxic for birds.