Hari Rustic Treasure T-Perch Bird Toy
List Price:
$18.49
Our Price:
$15.99
You Save:
$2.50 (14%)
Product has been added to cart
Caters to natural preening behaviours & prevents feather plucking
Encourages your bird to stay active & exercise
Handmade with renewable, environmentally-friendly materials
Safe & non-toxic for birds
Attachment link is free of lead and zinc
One size only - Suitable for small hookbill birds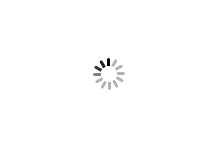 The Hari Rustic Treasure Foraging Satellite Bird Toy works well for small hookbill birds. It will encourage your bird to exercise and will encourage natural preening instincts rather than unhealthy feather plucking habits.
This toy is handmade with environmentally-friendly, renewable materials such as natural abaca, bamboo, and palm leaves. Because the attachment link is plated with nickel rather than lead and zinc, which can be harmful for birds, this toy is non-toxic. Available in one size only.