Hari Rustic Treasure Rasta Man Bird Toy
Product has been added to cart
Encourages natural foraging behaviour
Helps prevent anxiety by providing mental & physical stimulation
Handmade with renewable, environmentally-friendly materials
Safe & non-toxic for birds
Attachment link is free of lead and zinc
Suitable for small to large hookbills
Available in two sizes. See Sizing Chart below.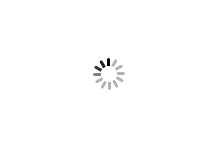 The funky and cool Hari Rustic Treasure Rasta Man Bird Toy helps encourages your bird to exercise and groom his beak as birds to in the wild. It also helps prevent anxiety by providing mental and physical stimulation for your bird.
Handmade with environmentally-friendly, renewable materials such as natural bamboo and corn cob, this bird toy is non-toxic. The attachment link is plated with nickel rather than lead and zinc, which can be harmful for birds.
Available in two sizes - see Sizing Chart under Specifications tab.
| | |
| --- | --- |
| Size of Hari Bird Toy | Recommended Bird Size |
| Small | Small Hookbills |
| Large | Medium to Large Hookbills |