Hari Rustic Treasure Buri Wrap Bird Toy
List Price:
$16.49
Starting From:
$13.99
You Save:
$2.50 (15%)
Product has been added to cart
Encourage and cater to natural preening instincts
Reduce negative behaviours induced by boredom and anxiety
Non-toxic - link does not contain zinc or lead
Handmade with renewable, environmentally-friendly materials
Appropriate for small, medium, and large hookbills
Available in Small and Large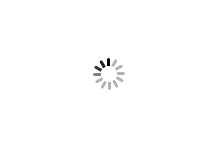 The unique Hari Rustic Treasure Buri Wrap Bird Toys are great for reducing negative behaviours in your birds by catering to their natural picking and preening instincts. Available in two different sizes, these toys are ideal for small hookbills (Small Buri Wrap) to medium and large hookbills (Large Buri Wrap).
Each wrap is handmade with materials that are both environmentally-friendly and renewable (natural abaca and palm leaves). They are non-toxic and the link attachment piece is free of lead and zinc.