Habitrail Twist Hamster Habitat
Product has been added to cart
360˚ viewing and air circulation
Easy access, sliding lock doors to keep your hamster safe
Rounded corners to eliminate chewing
Deep base and innovative use of space, for more room and less mess
Feeding station to reduce food waste
Quiet exercise wheel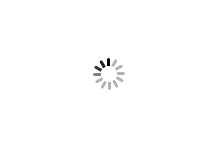 The Habitrail® Twist Hamster Habitat is an oblong-shaped, habitat that combines wire framing and transparent plastic components, allowing you to see your pet from every angle.
The Twist uses a large wire frame in the upper half of the habitat that provides 360˚ air circulation, while the clear plastic base prevents drafts. A clear, oversized plastic door at the top provides easy access to your hamster and makes this habitat easy to clean. The easy-to-use sliding lock keeps your door secure and prevents unwanted escapes. Rounded corners on the inside of the oblong base prevents gnawing.
The Twist features an elevated feeding area that gets the hamster to work for its food. The feeding area provides a place for the food without feeding dishes, which usually can get tipped over and mix with the shavings and litter. A space-saving water bottle is located outside the habitat, giving more room to your hamster.
The Twist is easy to disassemble and re-assemble for cleaning and is compatible with the other Habitrail products.
The Habitrail® Twist Hamster Habitat includes a quiet exercise wheel, 1 Habitrail lock connector, 2 inner rings and 2 windows.