Habitrail Retreat Hamster Cage
Product has been added to cart
Fully-assembled
Escape Proof
Easy access, sliding lock doors to keep your hamster safe
Rounded corners to eliminate chewing
Innovative use of space for more room
Quiet exercise wheel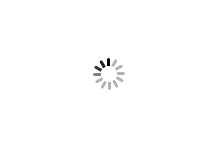 Habitrail® Retreat is a safe central living habitat area for hamsters.
This durable habitat is made of both plastic and wiring for strength and air circulation. The base is built deep with rounded corners, which discourages chewing and makes it easy to clean. The large, locking plastic door allows easy access to your hamster.
Your hamster will get plenty of exercise with the quiet exercise wheel and by using the climbing ramp to the balcony area, which adds even more space to play. The Retreat comes fully assembled and can be connected to other Habitrail® units.
Size: 41 cm L x 25 cm W x 24 cm H (16" x 10" x 9.5")
The Habitrail® Retreat includes:
a balcony with a secure ramp for hamsters to climb up
a quiet exercise wheel
a chew-proof water bottle and holder equipped with a stainless steel tip
a food dish and a litter guard