List Price:
$20.99
Our Price:
$17.99
You Save:
$3.00 (14%)
Product has been added to cart
Adds space to your existing Habitrail® Habitat
Transparent plastic to see your Hamster
Den's wide opening gives easy access and ventilation
Trails increase climbing and exercise activity
Easy to clean
Locks in place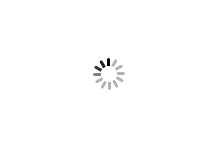 Habitrail OVO Tower for Hamsters is the perfect add-on for the hamster that likes to climb.
The climbing trails connect to your existing Habitrail® Habitat and encourage your hamster to climb to the den space above. This combination of passageways can be used to add space for exploration, exercise, and even as another sleeping area. The tower is easy to add to your existing Habitrail® Habitat, and can be assembled and connected using Habitrails® exclusive Lock Connectors. OVO has a variety of unique add-ons that are designed to increase your hamster's quality of life.
The Tower and other OVO Add-ons are based on behavioural studies of hamsters and they create as natural a habitat for your hamster as possible, while also improving the quality of life.
Habitrail OVO Tower for Hamsters Includes:
Den
2 Curves
2 x 90?????? Elbow
5 Locking Connectors