List Price:
$89.99
Our Price:
$69.99
You Save:
$20.00 (22%)
Product has been added to cart
Transparent pieces give you visual access at all times
Chewable Cardboard maze and Run-a-Round Wheel for exercise
Unique Retractable openings give easy access to your pet
Rounded corners in the cage prevent chewing
The deep base is easy to clean and leaves less mess
Allows for complete customization for your hamster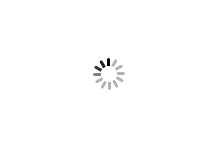 The Habitrail® OVO Loft for Hamsters is a living space that provides a home, play, and entertainment designed specifically for hamsters.
The Loft will entertain your hamster and create space to explore, burrow, sleep, exercise and enjoy. The deep rounded base makes it easy to clean and discourages chewing, while providing shelter from drafts. Retractable doors at each end make it easy for you to access your hamster. The Run-a-Round Wheel and Chewable Cardboard Maze will keep your hamster entertained and you can watch the whole time through the transparent plastic walls.

The Loft design is based on behavioural studies of hamsters and it creates as natural a habitat for your hamster as possible while also improving its quality of life. You can always add more Habitrail® accessories to create a totally unique habitat for your hamster. They are all easy to assemble and connect.
The Habitrail ® OVO Loft comes with:
Consists of:
a cage with an opaque white bottom
orange retractable doors
A clear top with a silver steel door
An opaque orange wheel
Stairs
Feeding bowl
Turquoise water bottle
A chewable cardboard maze
2 windows
1 lock connector.