Habitrail OVO Home - Blue
List Price:
$48.49
Our Price:
$31.99
You Save:
$16.50 (34%)
Product has been added to cart
Transparent design gives a clear view of your hamster
Large retractable roof gives easy access to your hamster
Air vents allow air circulation and prevent drafts
Built-in exercise wheel, feeding dish, and water bottle
Front and back locks keep hamster secure
Deep base and rounded corners for easy cleaning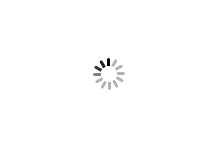 The Habitrail® Blue OVO Home for Hamsters is a hamster habitat, complete with everything needed for your hamster to thrive.

This habitat is designed to encourage your hamster to exercise, explore, burrow, sleep, or relax. Made of transparent blue plastic, this Home provides an amazing view of your hamster. A wide retractable roof provides easy access to your hamster and his habitat, while built-in air vents allow excellent air circulation and prevent drafts. Front and back locks keep your hamster securely in this home. The Home design has a deep base that's easier to clean, with rounded corners that prevent chewing. A transparent green trainer is connected outside the cage so you can watch your hamster as he exercises.
The Habitrail® OVO Home is expandable and compatible with other Habitrail homes and add-ons.
The Habitrail® Blue OVO Home for Hamsters includes:
Transparent blue cage
Clear green food dish
Green cozy hideaway cube
Two OVO blue windows
Two OVO blue lock connectors
Green OVO water bottle
Transparent green OVO trainer (attaches outside the cage)