Product has been added to cart
Adds space to your existing Habitrail® Habitat
Transparent plastic to see your Hamster
Wide opening gives easy access
Round design discourages chewing
Easy to clean
Locks in place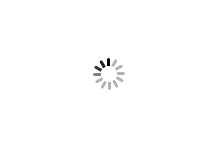 Habitrail® OVO Den for Hamsters provides a comfortable add-on space for your hamster to sleep or hide in.
The transparent, wide-opening door makes it easy to see and access your hamster. The Den design is ventilated for air circulation and draft prevention, and is rounded to discourage chewing. The Den is easy to add to your existing Habitrail® Habitat, and can be assembled and connected fast using Habitrails® exclusive Lock Connectors. OVO has a variety of unique add-ons that are designed to increase your hamster's quality of life.
The Den and other OVO Add-on's are based on behavioural studies of hamsters; to create as natural a habitat for your hamster, while still giving the highest quality of life possible.
Habitrail® OVO Den for Hamsters Includes: