Product has been added to cart
Increases space in your hamster's habitat
Creates multi-directional options to explore
Easy to connect to Habitrail® Habitats
Easy to clean
Air vents to keep the space fresh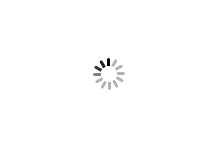 Habitrail® OVO Cube for Hamsters is used to create a multiple-route point to add to your Habitrail® Habitat.
Once added, the Cube becomes a point in the trail where your hamster can have several options to explore and discover. The creative possibilities are endless. The Cube is equipped with air vents for circulation, keeping your hamster's environment smelling fresh.
OVO has a variety of unique add-ons that are designed to increase your hamster's quality of life. The OVO Cube and other add-on designs are based on behavioural studies of hamsters in order to create as natural a habitat for your hamster as possible. You can always add more Habitrail® accessories to create a totally unique habitat for your hamster. These are all easy to assemble and connect.
Habitrail OVO Cube for Hamsters Size:
9 cm x 9 cm x 9 cm (3 1/2" x 3 1/2" x 3 1/2")
Includes:
1 Transparent Red Cube
3 Windows
1 Locking Connector