Furminator Nail Clippers
by Furminator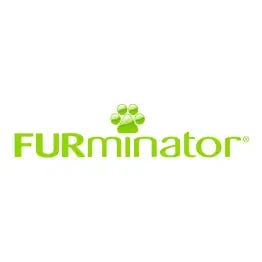 Our Price:
$21.49
Sale Price:
$16.12
You Save:
$5.37 (25%)
Product has been added to cart
Non-slip handle
Anti-microbial plastic to help prevent germs and bacteria
Adjustable nail guide to prevent over cutting
Stainless steel cutting edge for clean cuts
Dogs need their nails trimmed on a regular basis, typlically every 3 to 4 weeks. Untrimmed nails can affect the comfort and health of dogs. As a result of long nails, dogs may develop sore feet, legs and hips and overall discomfort. Simply walking with too long of nails can be a painful experience.
Nail care is one of the most important and somewhat misunderstood areas of pet care for most pet owners. It can seem like a daunting task to maintain the clipping and grinding of nails, but leaving them uncared for can be uncomfortable for your dog.
The Furminator Nail Clippers are ideal for keeping a well-groomed and happy pet by painlessly trimming your pets nails with efficiency and ease. The stainless steek cutting edges help ensure and clean and even cut to the nail. A built in adjustable naile guide is an added safety feature to prevent over cutting. And for your convenience there is an easy-grip, non-slip handle!