Furminator Large Firm Slicker Brush
by Furminator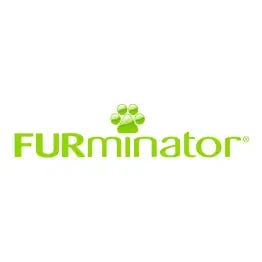 Our Price:
$25.99
Sale Price:
$19.49
You Save:
$6.50 (25%)
Product has been added to cart
Removes surface mats and debris, detangles, and smooths fur without pulling
Finishes coat creating a natural shine
Design reduces pressure on skin while following natural bodily contours
Stainless steel bristles won't scratch the skin
Ergonomic handle for your comfort and ease
For dogs and cats with curly, long, or medium coat types
Furminator Large Firm Slicker Brush removes surface mats and debris, detangles, and smooths your pets fur without pulling. Its dual flex head design follows your pets natural contours while keeping the bristles in an ideal working position to reduce any pressure on the skin. This brush also finishes coats to create a natural shine. An ergonomic handle makes brushing more comfortable for you. This product is intended for dogs and cats with curly, long, or medium coats.
Please see the specifications tab for more information.
Directions
Brush using short, smooth strokes in the direction of hair growth. Start brushing at the head and slowly work your way to the tail. Pay attention to areas behind the ears and underneath the legs where matting is most likely to occur.
Before using any Furminator tool, conduct a physical inspection of your pet. Look for sores, bruises, and skin conditions that may be concealed by the coat. If any of these conditions are present, contact your veterinarian about treatment prior to brushing.
This brush is gentle enough to be used even on sensitive skin dogs. Use 1-2 times per week for a few minutes to remove excess hair and debris, break up developing mats and tangles, and keep your pet looking their best.
Perfect to begin the grooming process. Use before bathing to remove mats or foreign material. Can also be used after bathing to give a smooth and shiny coat.
Follow up with an appropiate comb for your pets needs.
Warning:
This product can expose you to chemicals, including 1,3 Butadiene, which is known in the State of California to cause cancer and birth defects or other reproductive harm. For more information, go to www.P65Warnings.ca.gov.