Fluval Aquarium Gravel - Sun Stone
Product has been added to cart
Finely polished earthstones from India
Elegant decorative feature for freshwater aquariums
Tumbled gravel with smooth, quality finish
Completely natural
Will not adversely affect water chemistry
Safe for aquarium fish
Size of stones: 4-8 mm
Net weight: 2 kg (4.4 lb)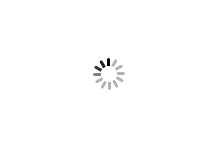 Fluval Gravel is perfect for adding striking and elegant decorative flair to your aquarium. The smooth and shiny gravel is produced using time-honoured rock tumbling methods that achieve quality results. The completely natural gravel is inert and will not adversely affect water chemistry.
Gravel Cleaning Instructions
Pour gravel into a bucket or fine colander and rinse with water to remove any debris caused during transport,
Important: Never use soap or detergent.
Warning: Fluval gravel may contain minerals and trace elements that may buffer pH. It is recommended to verify levels using Nutrafin test kits on a regular basis.