Fluval Plant Micro Nutrients
Product has been added to cart
Replenishes essential nutrients for plants
Provides essential micro-nutrients for aquatic plants
Enriched with iron and fortified with an effective source of vitamin B
Promotes vigorous growth, colours, and vibrancy
Builds strong root systems
Freshwater safe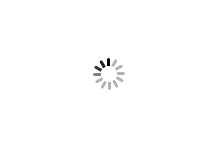 Fluval Plant Fertilizer supports strong aquatic plant growth and condition by providing a complete chelated micro-nutrient formula (excluding boron). Enriched with iron and fortified with an effective source of vitamin B, it helps ensure efficient plant metabolism, strengthens resistance, promotes growth rates, and improves condition for long-term vibrancy and colour.
Instructions for Use
Shake well before use. 5ml per 10 U.S. gallons will provide the ideal iron concentration. Regular weekly supplementation of Fluval Plant Micro Nutrients is safe in planted aquariums at the specified dosage rate listed.
Derived from sodium ferric ethylenediamine tetraacetate, manganese sulfate, zinc sulfate, boric acid, copper sulfate, and sodium molybdate. Chelated with ethylenediaminetetraacetic acid (EDTA).
Also contains non-plant food ingredient: 0.02% Thiamine HCI (vitamin B1). Chelated micro-nutrients are more readily available to aquarium plants.
Guaranteed Analysis
| | |
| --- | --- |
| Total Nitrogen | 0.15% |
| Boron | 0.0005% |
| Copper | 0.0005% |
| Iron | 0.26% |
| Manganese | 0.05% |
| Molybdenum | 0.0007% |
| Zinc | 0.003% |