Product has been added to cart
For aquariums up to 375 L (100 US gal)
300-watt heater
LCD displays actual water temperature
High/low temperature alert
Precise and easy temperature adjustment
Advanced fish protection
Continuously monitors and displays aquarium water temperature in real time
Precision temperature control allows settings in 0.5-degree increments
For fresh and saltwater aquariums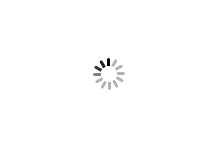 The Fluval "E" 300 Watt Heater includes advanced technology that continually displays the actual temperature of your aquarium water, giving you peace of mind. Equipped with an intelligent digital microprocessor monitoring system with dual temperature sensors, this heater continuously monitors and displays aquarium water temperature, ensuring the safety and well-being of your aquarium inhabitants. It's surrounding case adds protection to the heater, which protects it from rough fish, falling ornaments, etc.
Features
Precise Temperature Setting
With the easy to use adjustment lever, you can set the temperature in increments of 0.5 degrees Celcius.
Vue Tech
The LCD temperature display provides peace of mine as the actual aquarium water temperature is continuously displayed in either Celcius or Fahrenheit. During normal operation, the temperature will change colour if the aquarium water varies by one degree Celcius or more from the preset temperature.
Mounting Bracket
The heater easily clips on or off of the slime line mounting bracket or can be vertically adjusted for precise placement.