Fluval "U" Poly/Carbon Cartridges
Product has been added to cart
Designed to fit U2, U3, and U4 Underwater Filters
Polyester side filters out fine debris and contaminants for crystal clear water
Carbon side filters out harmful liquid substances, discolorations and odors
Porous surface of both sides provides an environment for beneficial bacteria to carry out natural biological filtration
Custom fit to prevent water bypass and improve filtration efficiency
For freshwater, saltwater, or reptile environments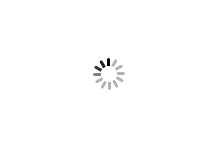 The Fluval U Poly/Carbon Cartridges feature two sides for effective mechanical and chemical filtration. These filter cartridges are secifically designed for Fluval U2, U3, and U4 Underwater Filters.
Maintenance
Rinse thoroughly before use.
Replace every 2 - 4 weeks, or when flow rate is noticeably reduced.
Only replace one cartridge at a time. NEVER replace both cartridges at the same time. By replacing one at a time, you will maintain a healthy level of beneficial bacteria (which is very important for filtration).