Fluval G6 Advanced Filtration System
Product has been added to cart
Advanced 3 stage filtration for freshwater or saltwater aquariums
HydroTechPerformance Monitor - Real time filter performances
Provides information to optimize performance and water quality
Aquastop - Quickly disconnects hosing
Easy Prime - Starts waterflow automatically
Locking levers - For a secure seal
Silicon Gasket - Superior sealing and long term flexibility
Quick release cartridge system - Simple maintenance
Silent operation - Double wall construction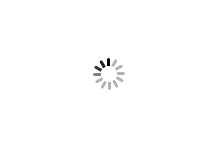 Fluval G Filter Series offers a 3 stage filtration system ideal for freshwater or saltwater aquariums. With its numerous systems such as the Quick Release Cartridge System and HydroTech Performance Monitor, this filter offers a superior filter with the tools for optimal performance and water quality.
Quick Release Cartridge System
This system allows you to easily access the filter cartridges from the top and quickly replace or rinse cartridges with no mess necessary. With the AquaStop feature to disconnect the hosing, changing filter media could be any easier!
HydroTech Performance Monitor
HydroTech is an intelligent monitoring system with internal sensory modules to provide you with real time performance, water parameters and filter cleaning intervals. IT provides you with all the necessary information for optimal performance and water quality. Information such as water temperature, flow rate and maintenance scheduler so you know exactly when it is time to change your filter media.
For aquariums up to:
160 US Gallons (600 L)
Dimensions:
9.8" L x 9.8" W x 12.8" H
Flow rate:
665 US GPH (2510 L/H)
Filter circulation:
265 US GPH (1000 L/H)
Filter volume:
2.3 US Gallons (8.7 L)
Max head height:
7.6 ft (230 cm)
Power:
120V / 60Hz / 27W
UPC:
015561104128
Reorder number:
A-412
Warranty:
2 Year Manufacturer Warranty
Filter Media Included:
1 x Pre-filter Cartridge
1 x Carbon Filled Chemical Cartidge
1 x G-Nodes
View Owner's Manual