Fluval FX6 High Performance Canister Filter
Product has been added to cart
For aquariums up to 400 Gallons
Smart Pump Technology – continually monitors the pump; ensures powerful output and best filtration efficiency
Advanced motor technology – Superior performance and reliability; consumes 10% less electricity than FX5
AquaStop Valves – Click-Fit technology for leak proof technology and fast setup
Features 2 more trays for greater flexibility of media (some included)
Compact and superior water capacity – Process and circulate more water
Multi-Stage filtration - Separated filtration stages for more versatility and enhanced filtration
Ideal for freshwater and saltwater aquariums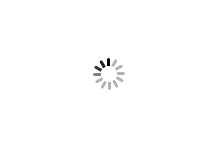 The Fluval FX6 High Performance Canister Filter is loaded with advanced engineering and technology to provide your aquarium with optimal filter performance. The Advanced motor is designed with technology to consume 10% less electricity and provide superior performance and reliability than the previous FX5. Not to mention the compact, super capacity canister filter holds more volume of water and processes at an incredible output rate, pumping 3500 L (925 gallons) of water per hour. This includes the multi-stage filtration with precision engineered media baskets stacked to eliminate any water to by-pass filtration. These media baskets hold a total of 5.9 L (1.5 gallons) of media, can be stacked for a customizable combination of layers best suited for your aquarium, and are lined with a foam insert for effective mechanical pre-filtering. And finally, the FX6 features a patented Smart Pump Technology that holds the key to optimal filter performance.

Smart Pump Technology contains a electronic circuit board to constantly monitor the pump, while continually measuring impeller speed and force to ensure powerful output and energy efficiency. This technology also features a self-starting mechanism for easy set up and will pause the pump to evacuate trapped air build up on a 12-hour cycle system. All to guarantee the best filtration efficiency at all times. Measures 53 cm (21") in height - fits under most fresh and saltwater aquariums.
More Fluval FX6 Features
Maintenance Reminders

Dials help you remember the last time you performed a water change.

Multi-Directional Output Nozzles

Adjust these nozzles to direct water flows in your tank.


Self Starting

Add water. Plug it in. That's it.

Clog-Free Strainer

Telescoping anti-clog strainer keeps the water flowing.

Purge Valve with Drain Hose

Makes maintenance and flushing the canister easy.


Water Change Feature

Get rid of the buckets. Just attach a hose to the output and let the pump do the rest. (Kit not included)
FX6 High Performance Filter Cleaning Stages & Filter Media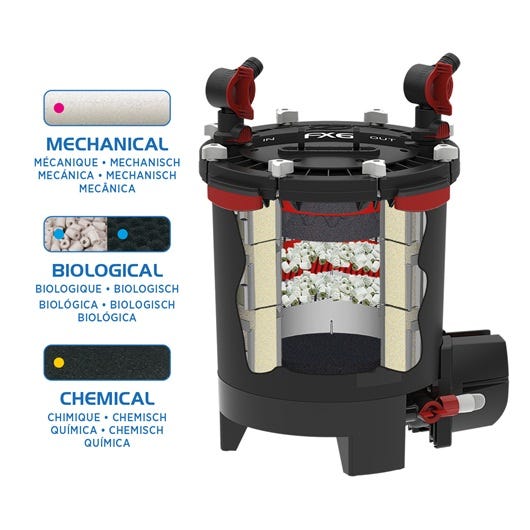 What's Included in the Fluval FX6 Kit:
Rubber Hosing
Intake Stem
Lid Fasteners
Utility Valve & Hosing
Pump Unit (Motor) & Power Cord
Media Baskets
Filter Lid & Other Accessories
Rim Connectors, Clips & Suction Cups
Output Nozzle
Filter Canister
Drain Cap
Rubber Feet
1/2 Media Baskets
Fluval FX6 Replacement Parts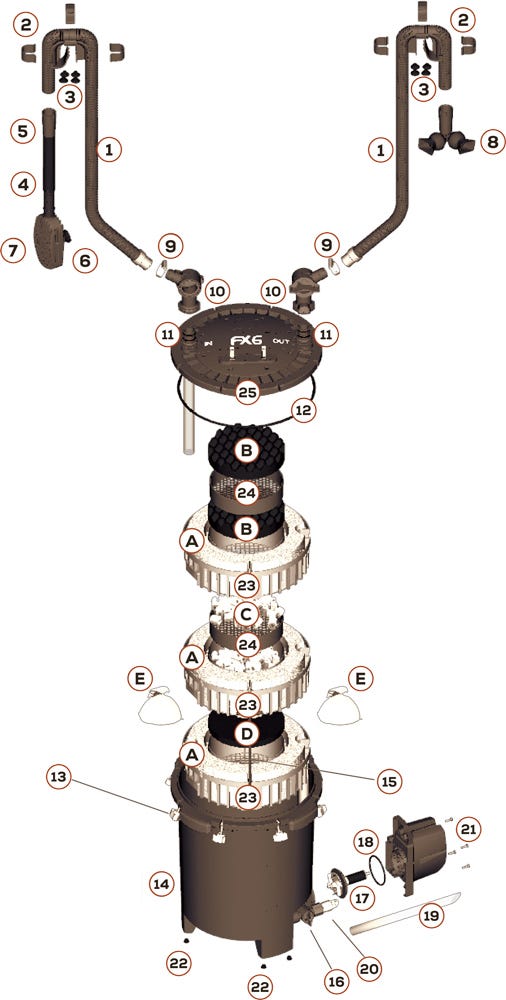 We found other products you might like!