Fluval Lab Series Phosphate Remover
Product has been added to cart
Treats up to 50 US Gallons
Maintains low levels of phosphate to result in cleaner, healthier aquarium water
Helps limit algae growth
Allows corals to efficiently absorb the calcium they require to grow and reproduce
Contains ferric oxide, an iron-based phosphate binder ideal for use in aquarium filters
Will not affect pH or hardness
Contains loose media and empty media bag for convenient use
One container is sufficient to remove 20 mg/L (ppm) of phosphate per 50 gallons
For freshwater or saltwater environments
150g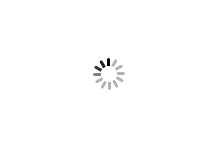 Fluval Lab Series Phosphate Remover quickly adsorbs large amounts of phosphate, silicate and dissolved organics without leaching adsorbed substances. 150 g removes up to 20 mg/L (ppm) of phosphate per 189 litres (50 U.S. gal.). Maintaining low levels of phosphate will create cleaner, healthier aquarium water. For marine aquariums, it will also allow corals to efficiently absorb the calcium they require to grow and reproduce.
Directions
As reference 15g = 30cc
For Freshwater Aquariums
Use 1 gram per 1 US Gallon (3.78 L).
A dose of 50 grams per 50 US Gallons (189 L) can remove 6.5 mg/L of phosphate.
In planted aquariums, the treatment should be limeted to removal of excess phosphate. You should never remove all phosphate as plants require a significant concentration of orthophosphates to thrive. Fertilizer with micro-elements should also be added after treatement.
For Saltwater Aquariums
Use 1 gram per 2 US Gallons (7.56 L).
A dose of 25g per 50 US Gallons (189 L) can remove 3.2 mg/L of phosphate.
For saltwater aquariums with reef organisms (such as SPS) it is recommended to use the resin with caution.
Use a dose of 1 gram per 5 US Gallons (18.9 L)