Fluval G6 Mechanical Pre-Filter Cartridge
Product has been added to cart
Daily mechanical filtration cartridge - Traps suspended debris
No by-pass design system - Debris caught between pleat until rinsed or removed
Effective pre-filtration process - Less solid waste is solubilised
Improves biological and chemical filtration efficiency
Designed for Fluval G6 Advanced Filtration System Filter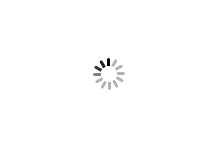 Fluval G6 Mechanical Filter Cartridge offers mechanical pre-filtration to remove suspended debris caught between each pleat with its no by-pass system. This pre-filtration process allows less solid waste to be solubilised and to improve biological and chemical filtration efficiency. Designed specifically for the Fluval G6 Advanced Filtration System Filter.
Manufacturer ID: A416
Directions
For extended use it is recommended the cartridge is cleaned at least every 2 to 3 weeks.