Fluval G-Nodes Biological Filtration Media
Special Price
$26.99
was
$29.99
Product has been added to cart
Complete biological filtration - Better biological nitrification
Reduces ammonia and nitrites
Complex pore system - Allows beneficial bacteria to thrive
Unique shape and high capacity allow more nodes to be packed
Made of ceramic
Designed for Fluval G Series Filters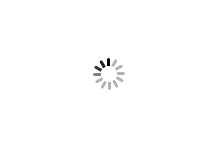 Fluval Ceramic G-Nodes Biological Filtration Media offer a complex pore system for beneficial bacteria to thrive! The unique shape allow a greater capacity and compact tightly into G Filter baskets to enhance biological nitrification. Designed specifically for the Fluval G Filter Series.
Manufacturer ID: A414
Directions
Over time the micro and macro tunnels of the G-Node pore system beome clogged. Therefore, it is suggested to lightly rise with aquarium water or replace one biological basket of G-Nodes every 6 months.

Note: Do not replace all G-Nodes at the same time.