Feliway Friends Refill 3 Pack
by Feliway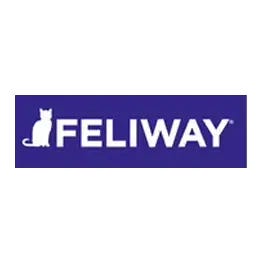 List Price:
$112.49
Our Price:
$86.99
You Save:
$25.50 (23%)
Product has been added to cart
Refill for the Feliway Friends Diffuser
Odorless pheromone designed for cats
95% effective - veterinarian recommended and clinically proven
Helps reduce tension and conflicts between cats
Refill contains three 48 mL bottles - each lasts up to 30 days
Feliway Friends Refill 3 Pack is a stress-reducing odourless pheromone refill designed specifically for the Feliway Friends diffuser. A diffuser designed for the multiple cat household to help calm and aid with reducing conflicts between cats in the house, such as staring, blocking pathways or doors, chasing and fighting.
Feliway is clinically proven, and veterinarian recommended; please see the specifications tab for more information. The refill contains three 48 ml bottles.
The starter diffuser kit is available here. 
Directions
Attach refill to the diffuser and plug diffuser into a wall outlet located in an open area where your cat spends its time. The diffuser treats up to 70 m2 (750 ft2). Diffuser refills last up to 30 days; please replace the diffuser component every six months. Do not place the diffuser under shelves, behind doors, curtains or furniture, as the product will not work as effectively as it should. 
Results may vary, improvements may start to appear within seven days while sometimes it will be up to three or four weeks. A secondary diffuser maybe needed if cats avoid one another. 
This product is not a drug or tranquillizer, do not use directly on animals. Please keep product out of reach of children and stored at room temperature. For further information, please refer to the package insert.
F3 Feline Facial pheromone analogue, 2%