Exo Terra Termite Hill Reptile Cricket Feeder
List Price:
$21.99
Our Price:
$19.99
You Save:
$2.00 (9%)
Product has been added to cart
Mess free
Saves and extends life of supplement
Perfect process to 'coat' crickets with vitamins
Natural Rock look
Easy clean up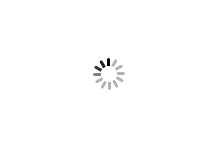 Exo Terra's Termite Hill is an easy to use reptile cricket feeder.
With a number key functions, Termite Hill is the perfect aid to feed insects to your reptile or amphibian.
In essence the Hill is a storage unit for supplement powder and insects used to feed your reptile. Supplement powder, usually ultra-fine, is poured into the base. Crickets, 10-20 depending on their size, are added to the base as well. The base is covered by putting the hill together; gently shake, which covers (coats) the crickets with the supplement powder. The feed plug is removed, giving your reptile access to the insects to feed on.
This process reduces how much supplement you need, preventing waste and retaining excess powder that you can used for further feedings. The feeder keeps the supplement in the hill and prevents residue from the vitamins from getting on the substrate, which can develop into harmful bacteria.
Termite Hill Instructions:
Pour ultra-fine powder supplement into the base or deeper part of the Termite Hill.
Add up to 10-20 crickets ( depending on their size).
Connect the two pieces together and gently shake until the crickets/insects are 'coated'.
Put the Hill in the terrarium.
Remove the plug.