Exo Terra Solar Glo Bulbs
Product has been added to cart
All in one bulb - provides, optimal levels of UVB, UVA, and heat
Provides benefits of natural sunlight
Helps prevent metabolic bone disease
Increased UVB penetration distance (+ 12" / 30 cm)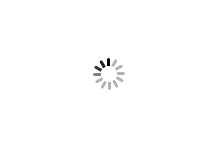 The Exo Terra Solar Glo is a self-ballasted mercury vapor reptile bulb that provides the benefits of natural sunlight, which is one of the most important aspects in keeping your reptile healthy. The Solar Glo is a favourite among professional breeders as it provides the proper balance of ultraviolet light (including UVA and UVB), visual light and infrared light (heat), in one easy-to-install bulb.
The Exo Terra Solar Glo is a full spectrum light with carefully tuned peaks to ensure appetite, activity, brilliant colours, and optimal calcium absorption through Vitamin D3 production.
The Exo Terra Solar Glo fits into a standard ceramic socket (No ballast needed).
125W Specifications
Distance
UVB
Photosynth.
Illuminance
Temperature
Inch (cm)
μW/cm

2

Vit. D3 IU/Min
LUX
°F (°C)
4" (10 cm)
420
335
24300
95 (35)
8" (20 cm)
340
130
15000
91 (33)
12" (30 cm)
165
75
6800
86 (30)
16" (40 cm)
90
40
4900
84 (29)
20" (50 cm)
70
30
2700
84 (29)
24" (50 cm)
50
20
1900
82 (28)
28" (70 cm)
40
10
1600
80 (27)
30" (80 cm)
25
8
1200
78 (26)
35" (90 cm)
20
6
800
78 (26)
40" (100 cm)
20
5
800
77 (25)
160W Specifications
| | | | | |
| --- | --- | --- | --- | --- |
| Distance | UVB | Photosynth. | Illuminance | Temperature |
| Inch (cm) | μW/cm2 | Vit. D3 IU/Min | LUX | °F (°C) |
| 4" (10 cm) | 855 | 390 | 32400 | 102 (39) |
| 8" (20 cm) | 460 | 180 | 29500 | 95 (35) |
| 12" (30 cm) | 365 | 75 | 15700 | 88 (31) |
| 16" (40 cm) | 135 | 40 | 10700 | 86 (30) |
| 20" (50 cm) | 100 | 30 | 6300 | 86 (30) |
| 24" (50 cm) | 80 | 20 | 5400 | 84 (29) |
| 28" (70 cm) | 55 | 15 | 2600 | 84 (29) |
| 32" (80 cm) | 40 | 10 | 1900 | 82 (28) |
| 36" (90 cm) | 25 | 8 | 1600 | 82 (28) |
| 40" (100 cm) | 20 | 6 | 1200 | 82 (28) |