Exo Terra Backgrounds 60 x 45cm (24 x 18")
Product has been added to cart
Natural rock look
Can be used for tropical and desert terrariums
Deep ridges can hide wires or tubing
Black, non-toxic polystyrene material can mask damage
Easily cut to fit any size of terrarium
Insulates the terrarium
Creates an extra dimensional look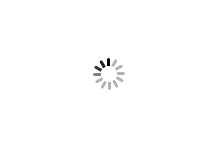 The 60 x 45 cm (24" x 18") Exo Terra Rock Terrarium Background is an easy-to-cut background, with a natural rock look.
Ideal for climbing reptiles, the background can create a multi-dimensional habitat or can be used to create and beautify a natural look in your terrarium.
The colour and texture of the Rock Terrarium Background has been designed to create a natural, harmonized environment, in humid or dry terrariums.
Wires and tubing from pumps, or Heat Wave Rocks can easily be hidden in the deep ridges of the background.
The background is formed from black polystyrene, so accidental damage will not be as obvious as with white polystyrene background.
Polystyrene is easy to cut and fit in to any size of terrarium and provides insulating properties.
Exo Terra Rock Terrarium Background
Black
non-toxic polystyrene
60 x 45 cm (24" x 18")